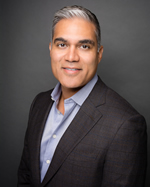 Nick Lakha
Nikunj ("Nick") Lakha grew up in the hotel industry. His experiences as a young man, performing all the day-to-day activities of a hotel – from cleaning rooms, to manning the front desk, to managing accounts – have afforded him an intimate understanding of hotel operations. This operational expertise, together with an education in management and a professional background in finance and consulting, has guided Nick's acquisition/development decisions and allowed him to create a portfolio of financially successful, award-winning properties.
Nick is a graduate of Auburn University, where he received his B.S. in Business Administration in 1997. He began his professional career as a consultant for companies such as Pannel Kerr Forster Consulting, Horwath Landauer, and Atlantic Hospitality Advisors. In 2001, Nick launched Paramount Hospitality Management and has grown the company ever since.
Today, Nick Lakha works with a team of talented professionals to manage Paramount Hospitality Management's assets while exploring prospective hotel development and acquisition opportunities to expand the company's portfolio. In addition, Nick contributes to his industry and community through membership in a number of professional and charitable organizations. Nick lives in Sandy Springs, GA with his wife, Priti, and two children.
TONY VENTRY
Director of Operations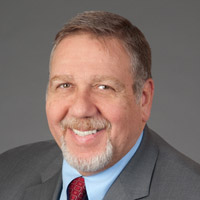 Tony Ventry
Anthony ("Tony") Ventry's career in restaurant and hotel management spans across more than 25 years. He has managed both franchise- and corporate-owned properties across a variety of hotel segments and brands. The wide scope of Tony's experiences as a general manager and regional manager has yielded him an invaluable understanding of hotel operations.
Tony Ventry joined Paramount Hospitality in 2004. Today, as Paramount's Director of Operations, he works with his team of experienced hotel managers to oversee the operations of Paramount Hospitality Management's outstanding portfolio of hotels while assisting the executive team with hotel development and acquisition projects.
BECKY LOGAN
Corporate Controller
Becky Logan
Becky has been with Paramount since October 2001. She has over 20 years of experience in hospitality accounting. Becky oversees our web-based, centralized accounting system. She is responsible for generating timely and accurate financial data. This function is critical to our business as it allows us to ascertain the financial health of our hotels and make decisions proactively as opposed to reactively. Becky and her team are responsible for processing A/P, tracking A/R, cash management and generating P&L statements.
BRIAN TURNER
Staff Accountant
Brian Turner
Brian has over 10 years of hospitality accounting experience having worked with brands such as InterContential Hotels and Hilton. Brian manages much of the day to day accounting functions such as A/P, general ledger and cash management. He also maintains Paramount's labor compliance and payroll taxes. He works closely with our operations team to develop our annual budgets.
HULU BERHANU
Regional Revenue Manager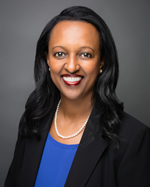 Hulu Berhanu
Hulu Berhanu has been in the hospitality industry for over 20 years. She began her hospitality career at the Le Dufy, a boutique hotel located in West Hollywood, California. Hulu moved to Atlanta in 1994 to pursue her higher education at Georgia State University in the Public Administration Program. The hotel industry had become a passion for her, where she continued to work in Limited Service and Extended Stay hotels while in school.
Upon completion of her Master's Degree from GSU, she continued her career with organizations such as Prime Hospitality and Hilton Worldwide gaining exposure to many to different brands and segments. During her tenure with these companies, Hulu has held positions ranging from Accounting, Operations, and Sales.
Hulu has been with Paramount since 2005 and has played a key role in the growth of the company. She and her husband, Kirubel, reside in the northern Atlanta area with their children.
SARAH TRILLO
Office Manager
Kristina Wood
Kristina Wood has been with Paramount Hospitality since July 2015. She has over five years of experience in the hospitality industry. Kristina has held many roles during her time with Paramount. She strives to learn and experience all the different aspects through working as a front desk agent, to Director of Sales, and, most currently, the office manager.
JOYCE WEBSTER
Administrative Assistant
Joyce Webster
Joyce is a loyal associate with Paramount Hospitality as the Administrative Assistant, providing administrative support for the Operation and Sales Departments. She also assists in office operations, associate benefits, associate payroll, banking and financial record-keeping. Most importantly, she strives to provide each of Paramount's properties with the dedicated service and personal attention they require.
Joyce entered the hospitality industry in 2013 as a Front Desk Associate at the Hilton Garden Inn in Virginia Beach, Virginia. In 2016, she joined the Paramount team as a front desk associate at the Home2 in Newnan, GA. She has been in the home office since 2017.
In her spare time Joyce loves to fish and walk her dog in the park.